If you're thinking about getting your concealed carry permit, you're probably researching the process and what to expect. The good news is that getting your Colorado CCW permit isn't too difficult and doesn't have to be overwhelming.
This guide will provide you with an overview of the process and some tips to ensure you are following the proper steps to become a responsible and safe concealed carrier.
There are some important things to consider when carrying a concealed gun. First and foremost, the responsibility of carrying a concealed firearm is considerable and should not be taken lightly. Plus, it's essential to stay up-to-date on Colorado's concealed carry laws. 
In the meantime, here's a rundown of the basic guidelines to help get you started.
CCW Training: What to Expect
The first step to getting your CCW permit is to complete a concealed carry training course. In Colorado, you must complete an in-person and state-approved class. That means online CCW courses do NOT meet the training requirements to get your permit.
It's essential to do your research on the different CCW courses near you. Make sure they are state-approved and meet the requirements necessary to receive your permit. Additionally, you should not take this class lightly. If you decide to conceal carry, you are taking the responsibility to stay informed and trained.
Therefore, make sure the class you sign up for is actually concerned with proper training and proper technique first. Do not fall for free or reduced-cost CCW classes that are trying to get you out the door as fast as possible. 
Ultimately, these classes won't teach you the skill and knowledge necessary to be an educated carrier. Instead, do your research to ensure you find a class that is comprehensive and tailored to your needs.
You should ideally look for a class that is around three to four hours long. This ensures that you are getting a thorough education. During the class, you will learn about state and federal laws, safety practices, situational awareness, breathing techniques, concealed carry methods, and so much more.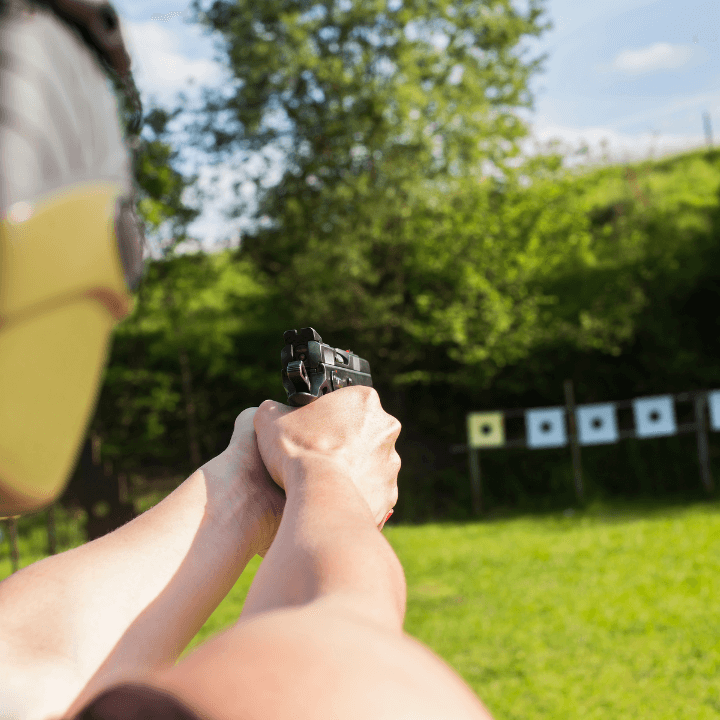 CCW Application Process: What's Next?
Once you have completed your concealed carry class, you will receive a certificate of completion. This certificate showcases that you have successfully completed an approved concealed carry course in Colorado. It's important to keep this document on file, as it is necessary for your CCW application.
You'll apply for a concealed carry permit through your local sheriff's office. Each county has different requirements, so make sure you research the process ahead of time. Generally, you can expect to do the following:
Fill out an official Colorado concealed carry permit application with your county's sheriff's office.

Provide valid photo identification, such as a driver's license or state identification card.

Submit fingerprints, a photo, a background check, and proof of a CCW class.

Pay the necessary fees for your application. 
For example, the El Paso County Sheriff's Office requires a payment of $135 for the application, fingerprinting, and background check.
Once you have submitted your application, the sheriff's office will review your application and conduct a background check. If everything checks out, the sheriff's office has 90 days by law to issue your permit.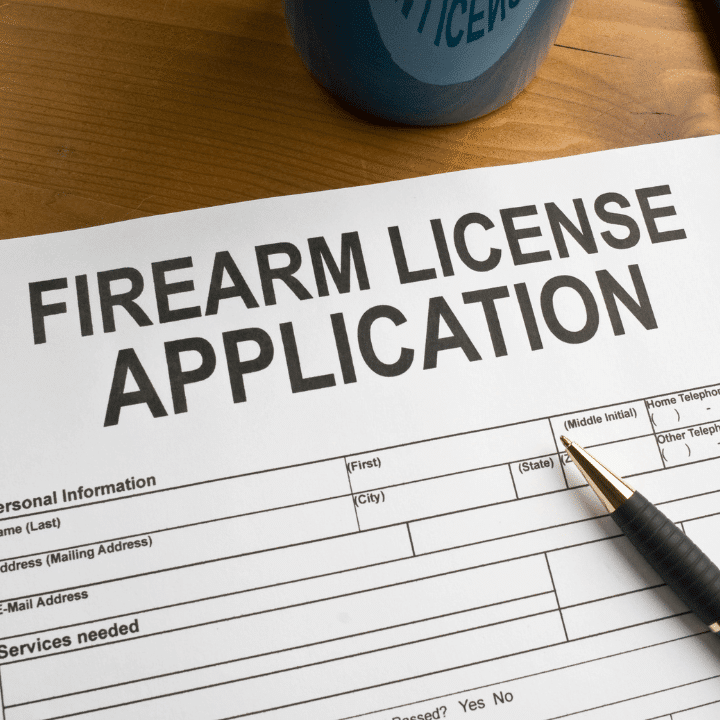 Concealed Carry Tips
Now that you know how to get your concealed carry permit, you also need to plan for the future. Your firearm training doesn't end after your CCW class. It's crucial for you to seek out additional gun safety classes and resources to stay up-to-date on the best concealed carry practices.
Here are a few concealed carry tips to help you along the way.
Train with your firearm regularly.
When you're a concealed carry permit holder, you know that the worst can happen in an instant. That's why it's important to train regularly with your firearm. When you're constantly staying up-to-date and honing your marksmanship skills, you are setting yourself up for success and safety.
Plus, if the worst does happen, you're way more likely to be in tune with your body and your gun by having that good training and prior education. At the end of the day, it comes down to muscle memory and being able to operate and react with your handgun in a split second. 
As such, it's essential to keep on top of your own firearms training and education in order to keep you and those around you safe.
Choose the best concealed carry gun.
Let's be clear; choosing the best concealed carry handgun is totally a matter of personal preference. However, you should have a few things in mind as you're shopping for your firearm to make sure it's the right fit.
First, you should consider how comfortable the gun is to carry and conceal. Not all pistols are suited for concealed carry, as some are too heavy, large, and awkward. 
Second, consider the fit of the firearm in your hand. You'll want something that fits in your hand and isn't too heavy. 
And finally, you should consider how the gun fits into your lifestyle.
That said, many CCW permit holders find that full-sized handguns are harder to conceal, such as the Beretta 92 or Colt Python. On the other hand, ultra-compact pistols are harder to control and be precise with. We find that standard compact handguns tend to be easily concealed and preferred, like the Glock 19 or SIG Sauer P320 Compact.
However, choosing the right gun or the best handgun for you is totally a personal preference. At the end of the day, select a firearm that's comfortable and will keep you safe.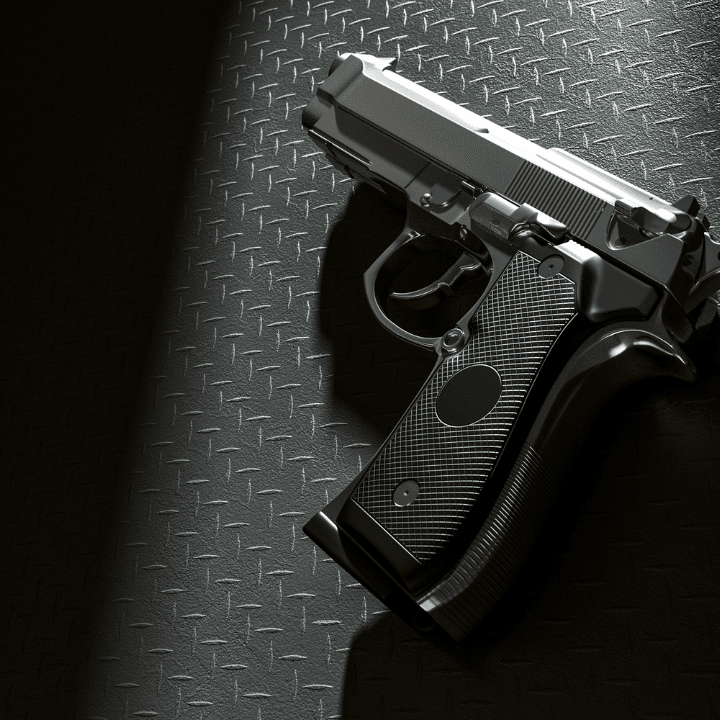 Select a comfortable and effective gun holster.
One of the most overlooked parts of concealed carry is how you carry. There are a ton of holsters out there, but you should choose one based on its comfortability and access.
Commonly, concealed carry handgun owners opt for either an inside-the-waistband (IWB), outside-the-waistband (OWB), ankle, or shoulder holster. Each holster style has its own comfort and convenience levels, so you'll need to decide which is best for your situation.
However, you should be realistic about your holster choice. Not many of us want the extra ankle weight, nor is it the most accessible area. Instead, many opt for IWB holsters that are easily accessible and provide the highest level of comfort while carrying. You can also look into OWB options, which are especially helpful if you live an active lifestyle.
Get the right concealed carry ammo.
It can be daunting to choose the right type of self-defense (SD) ammunition when you're first starting out shooting with concealed carry. There are a ton of options, and it's overwhelming to figure out what works best for you.
When it comes down to it, choose an ammo that provides the most consistent performance and accuracy. There are a few key factors to consider when you're selecting ammunition: bullet construction, velocity, and penetration.
For instance, many concealed carry permit holders opt for jacketed hollow point bullets (JHP) for their handgun ammo, as they are designed to expand upon impact and are less likely to over-penetrate. Full metal jacket bullets (FMJ), however, are not going to expand. This ammunition is commonly used at the range because it is cheaper.
When you're concealed carrying, the goal is self-defense. As such, JHP bullets are going to be your go-to SD ammo. It's going to do a lot more stopping power to a threat. Additionally, you need to practice with SD ammo with your pistol. This is the only way that you're going to find out what works for your gun. 
Yes — SD ammo is much more expensive than FMJ bullets, but it's not cheap knowing what's going to defend you and your family.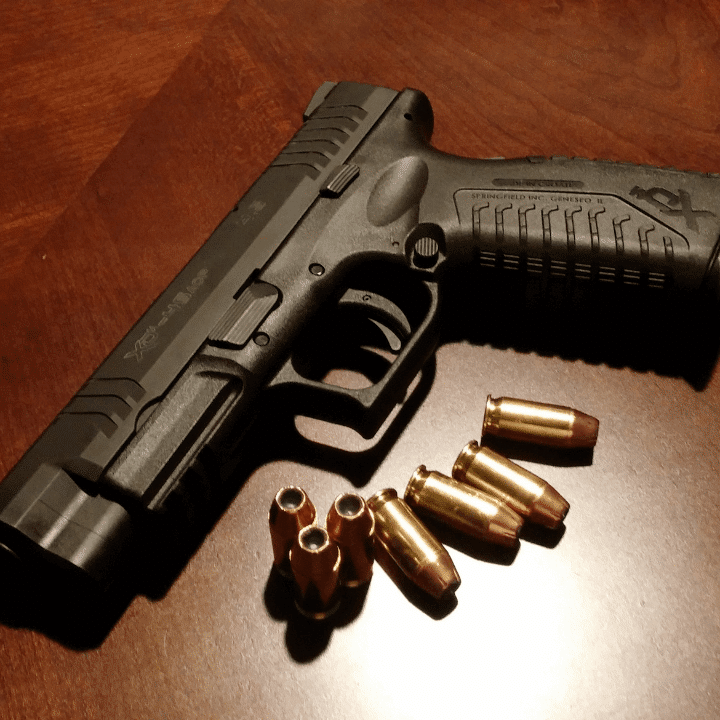 Practice safe firearms handling and know your firearms safety rules.
Now that you've got basic skills, your CCW permit, and the right gear, it's time to practice safe firearms handling. Ultimately, this comes down to basic firearms safety rules:
Always treat your firearm as if it is loaded.

Never point the muzzle at anything you don't intend to shoot.

Keep your finger off the trigger until you're ready to shoot.

Know your target and what is beyond it.

Unload your firearm when not in use.
Safe firearms handling also means taking the time to practice with your handgun on a regular basis. This means dry-firing and going to the range regularly so you can become comfortable with your firearm.
It's best to find a firearms instructor that you enjoy a working relationship with and can help you become an accurate shooter. They'll also help you with confidence, drawing your firearm, and situational awareness, which are all important elements of concealed carry. Registering for gun safety courses is another great way to learn how to protect yourself and your loved ones.
Get into the concealed carry mindset.
At the same time that you're becoming a more responsible gun owner, you should also be getting into the right mindset. Concealed carry involves a lot of personal responsibility, so you'll need to learn how to think ahead and be prepared in any situation.
It's important to respect the power of firearms. You should always remember that carrying guns concealed is a serious endeavor, and it's not something to be taken lightly.
Additionally, practice wherever you go, even if you're running into the grocery store or taking the dogs on a walk. It's good to get into the habit of always carrying your concealed handgun with you.
Don't "finger gun" or otherwise touch your handgun in public.
When you're a new concealed carry permit holder, you have to be especially mindful of how you act in public with your concealed carry gun.
For example, a common habit seen by beginners is touching your handgun in public. You don't want to reach back and "finger gun" (touch) or grab your concealed carry in public, as this could be scary to bystanders. If you have invested in the right holster, your gun will be absolutely fine, and there is no need to check on it.
Plus, be careful of how your gun may be printed through your clothing. If you're wearing a tight shirt, you'll want to switch it out for something that won't expose your handgun. Also, be mindful of accidentally exposing your firearm if you go to bend down or reach up for something.
Finally, and most importantly, absolutely never draw your handgun out in public unless you intend to use it. If you think you're making the situation better by pulling a firearm out, you're most likely not. This is only going to further heighten the situation and put lives at risk. Unless you are ready to fire your handgun, do not pull it out.
Understand the gun laws in your area.
While you have every right to bear arms, some areas have stricter gun laws than others. It is critical that you understand your city, state, and federal gun laws, so you can stay aware of and abide by any rules or regulations.
Be sure to do your research before you carry concealed in a certain state or city, as laws can vary. For example, Denver prohibits concealed carry in certain public settings. Additionally, some states require you to inform law enforcement that you are carrying a gun when they interact with you.
Here are some additional places where you are prohibited from concealed carry:
School zones

Federal buildings

State and national parks

Government or military buildings

Airports
This is not an exhaustive list, so be sure to check all the laws in your area before you carry a concealed weapon.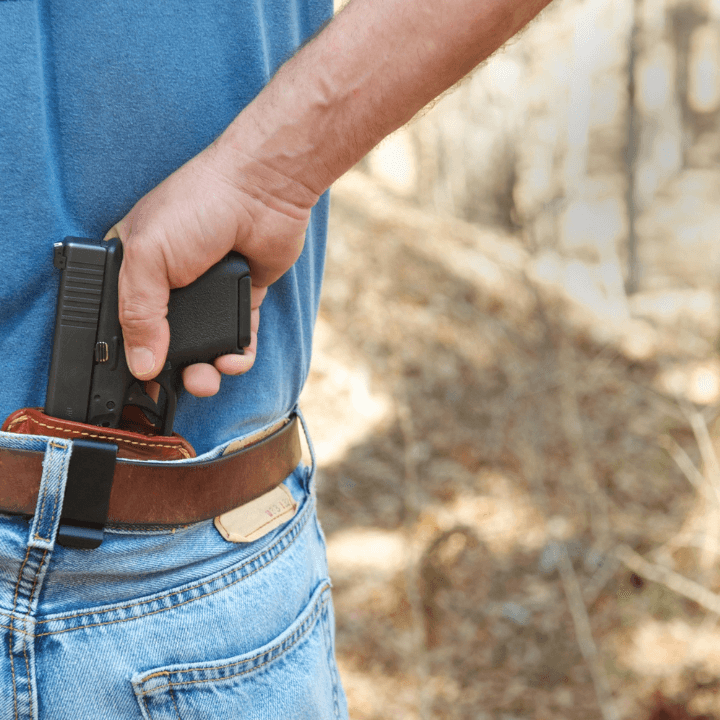 Take the Best Concealed Carry Class With Colorado Handgun Safety
At the end of the day, being prepared and staying safe is the most important thing you can do when carrying concealed. If you have decided to get your CCW permit, make sure you are doing the right research and taking the necessary safety courses to stay on top of your education. 
At Colorado Handgun Safety, our concealed carry class will help you understand your rights and responsibilities as a gun owner. We'll teach you how to properly store, handle, and use a firearm in any situation. We'll also educate you on the current firearm laws and regulations in Colorado. 
Not to mention, we only offer state-approved CCW classes taught by certified-NRA instructors. That means our classes will not just meet your legal requirements, but they are catered to your individual needs and will leave you feeling confident as a gun owner. Sign up for a CCW class near you!