Purchasing your first handgun is an investment. You want to take the time to choose one that works for you and your goals. With so many handguns on the market, it can be difficult to navigate which one is right for you, especially when you're new to the firearm industry. You have to choose which type of firearm you want, its caliber, and the kind of ammunition you wish to use. Luckily, our firearm experts are here to help you throughout the process. Here are some of the best handguns for beginners!
Colorado Handgun Safety has become a reputable handgun safety center on Colorado's Front Range by providing a welcoming environment for shooters of all levels. We operate on four core values: education, commitment, quality, and support. We believe that by prioritizing these values in everything we do, we can provide you with the best services possible. 
As part of our dedication to education, we've written a blog listing some of the best handguns for beginners. We understand the difficulty of choosing your first handgun, and we want to make sure you feel confident in your decision. Below, you'll find some of the safest, easy-to-use handguns on the market.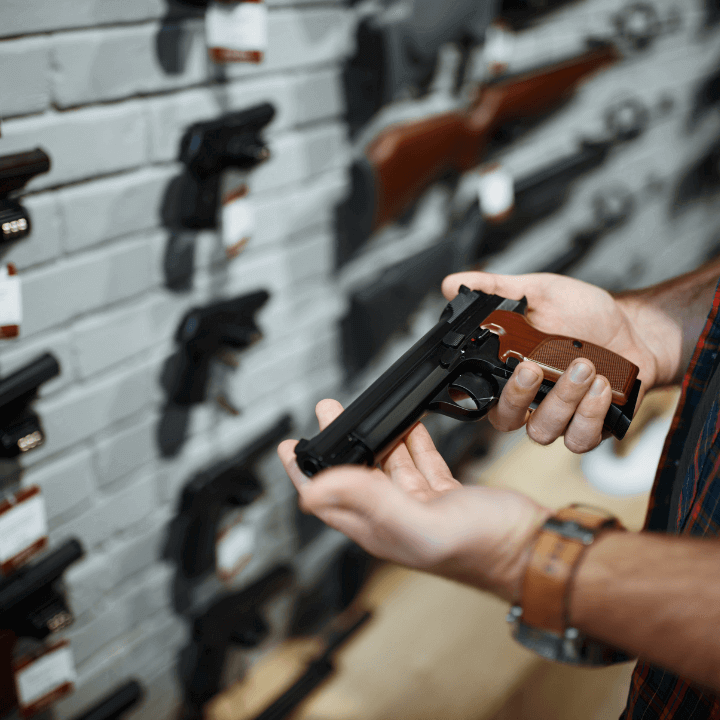 Semi-Automatic vs. Revolver Firearms
When choosing your first handgun, the first big decision you need to make is whether you want a semi-automatic pistol or a revolver. Understanding the main differences between these two options will help you narrow down your choices and find a handgun that's right for you.
Semi-Auto Pistols
A semi-automatic handgun uses the energy created by the firing cartridge to eject the spent cartridge, re-cock the hammer, and feed a fresh cartridge from the magazine. The magazine, which holds the cartridges, allows for a semi-automatic to be loaded easier and faster than a revolver. 
Plus, semi-autos have a shorter, lighter trigger pull than revolvers. So, if someone doesn't have the strength to operate a double-action trigger on a revolver, they should have no problem using the trigger on a semi-automatic.
Revolver Pistols
A revolver is a mechanical handgun where the user must put effort into firing, allowing the cartridge to fire, rotating the chamber, and preparing the fresh cartridge. While more time-consuming to re-load, the revolver is a safer option for new handgun owners with less chance of misfires. 
What to Keep in Mind When Selecting a Handgun
If you're in the market for a handgun, there are a few things you'll want to keep in mind. First, think about what you'll be using the gun for. Are you looking for something for home defense? Or do you need something smaller that you can easily carry with you? Once you know how you'll be using the gun, you can start narrowing down your choices. 
Another important consideration is the caliber of the gun. A larger caliber will have more stopping power, but it will also be more difficult to control. And finally, don't forget to factor in the cost. Handguns can range in price from a few hundred dollars to several thousand, so be sure to set a budget before you start shopping. By keeping these things in mind, you'll be able to find the perfect handgun for your needs.
Your Needs
When choosing a handgun for a beginner, it's important to consider what your needs will be. For example, if you're looking for something to use for self-defense, then a small and lightweight gun might be best. Additionally, it's important to think about what kind of grip you will be most comfortable with. Some people prefer a traditional grip, while others find that a finger groove grip works better for them. Ultimately, the best way to select a handgun for a beginner is to try out several different models to see what feels best.
Handgun Caliber 
Additionally, when choosing a handgun, it's important to select the proper caliber. A larger caliber will have more stopping power, but it will also be more difficult to control for a beginner. A smaller caliber may be easier to control, but it won't have as much stopping power. For a beginner, it's best to choose a medium-sized caliber that will be easy to control while still delivering enough power. Once you have more experience with handguns, you can then choose a larger or smaller caliber depending on your needs.
The Cost
Handguns come in all shapes and sizes, with a wide range of prices to match. When selecting a handgun for a beginner, it's important to consider not only the initial cost but also the long-term costs of ownership. Things like ammunition, training, and a holster can add up quickly, so it's important to select a gun that fits both your budget and your needs. In general, revolvers are simpler to operate and tend to be more reliable, but they also tend to be more expensive. Semi-automatics are typically less expensive, but they require more training to use effectively.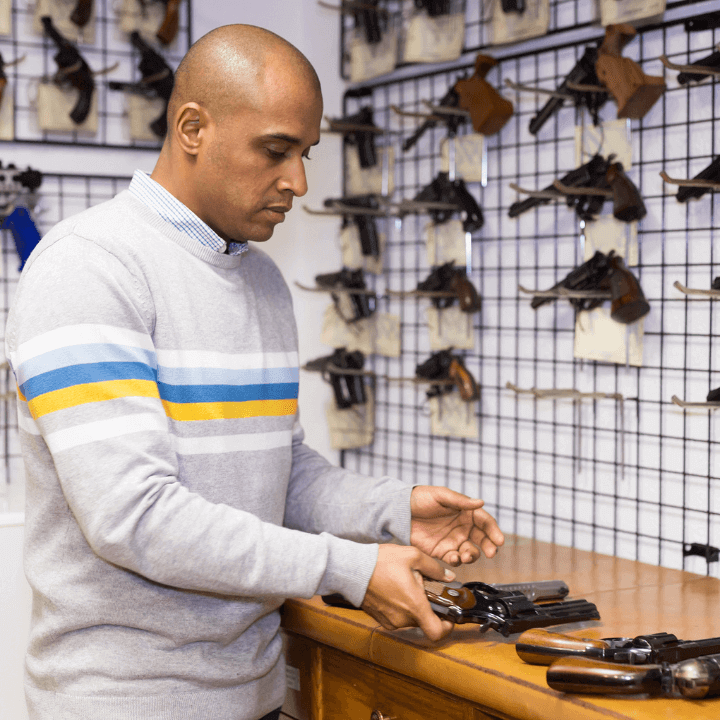 Five Handguns For First-Time Gun Owners
When you choose your first handgun, selecting a model without a steep learning curve is crucial. You want a firearm that empowers you when you hold it. The models listed below are popular among first-time gun owners because they're easy to handle and relatively straightforward.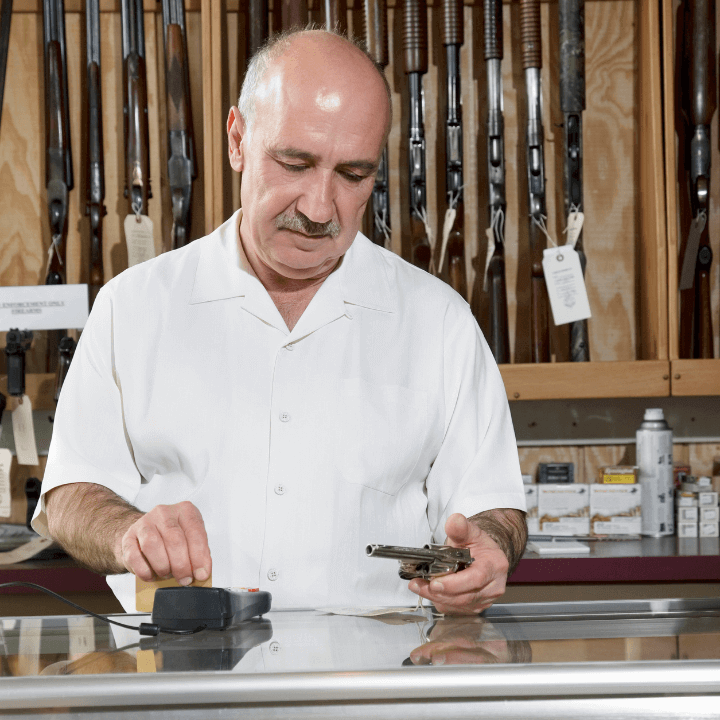 Colorado Handgun Safety is Here to Help You Pick the Best Handgun For Your Needs
Whether you need a handgun for concealed carry purposes, for sporting needs, or you're a first-time shooter unsure of where to start, our team of handgun safety experts is here to help you. Once we know what your handgun needs are, we can present you with some options and explain the benefits of each model. Every shooter is unique, so it's crucial to choose a handgun that meets your needs and empowers you when you use it. 
At Colorado Handgun Safety, we're passionate about gun safety and education. We offer a variety of classes and training to help people learn about firearms and how to safely use them. Whether you're a first-time gun owner or an experienced shooter, we can help you improve your skills and knowledge. We also offer private lessons for those who want more individualized instruction. Our goal is to help people become familiar with firearms and understand the importance of safety. We believe that education is the key to preventing accidents and ensuring that everyone enjoys their shooting experience. Contact us today to learn more about your handgun options!