Regardless if you are a new gun owner or have owned a gun for decades, all shooters want to learn and improve in the most comfortable environment. CCW classes and other self-defense gun classes will work to expand your shooting abilities and gun handling techniques. Women's gun safety training classes in particular are an excellent way to hone these skills. There are numerous benefits of women's gun safety training! 
At Colorado Handgun Safety, we are your number one firearms training company across Colorado's Front Range. We are on a mission to provide a non-intimidating environment for all shooters regardless of skill level. Our team of knowledgeable firearms instructors will teach you the most up-to-date laws and tactics so you leave your gun training class a more confident, educated, and safer gun owner.
If you want to discover more about women's gun safety courses and the benefits of this type of training program, keep reading!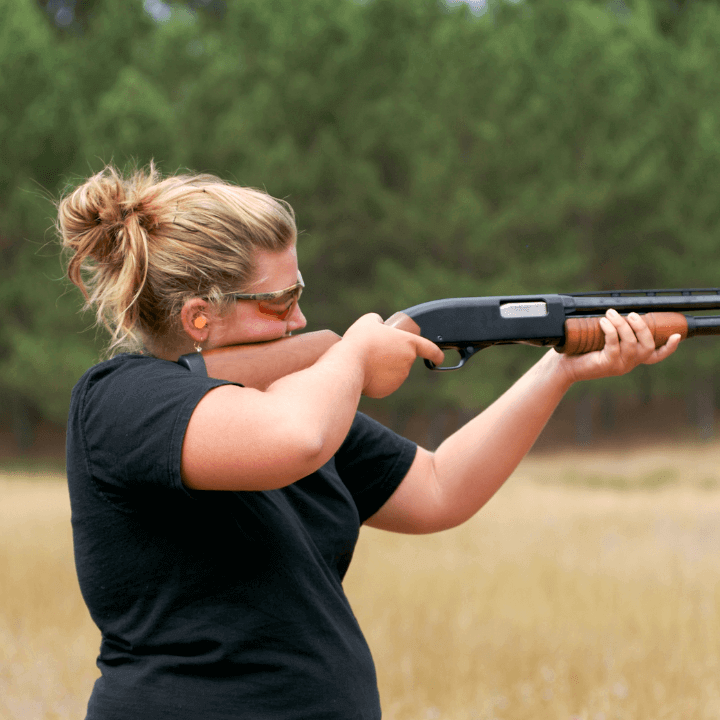 What is a Gun Training Class?
The goal of a gun training class is to make you a more responsible shooter. Regardless if you are in a basic rifle course, a handgun class, or a basic shotgun program, you will learn the highest quality safety rules, shooting range etiquette, and proper gun handling techniques.
Along with developing your shooting skills and getting in range time, you will cover many topics, such as:
Basic knowledge of the firearm

Rules for safe gun handling

Situational awareness

Types of ammunition 

Breath control

Shooting range rules

Different shooting positions

Marksmanship
A women's gun safety class, in particular, will follow these topics with an added emphasis on women's firearm safety. For example, women's holster options, women's gun safety, and selecting the right gun for your handgun safety goals will be covered more thoroughly.
Benefits of Women's Gun Safety Training
There are several benefits of women's gun safety training. Ladies-only gun courses are a fantastic way to understand more about women's firearm safety while in a comfortable environment. The benefits include:
1. Increase your firearm confidence
Whatever type of gun training course you take, women-only classes are the best way to become a more responsible gun owner. You will learn the fundamentals to give you the knowledge and skills that you need to be a skilled shooter.

2. Improve your self-defense skills
For women looking to strengthen their self-defense skills, a gun safety class is perfect. You will learn how to better protect yourself and your loved ones in moments of danger. Not to mention, learn the most relevant self-defense laws for women.
3. Ask more questions
It can be nerve-wracking to ask questions during class time or at the range. Another benefit of women's gun safety training is that you will have a space that is catered to the best learning environment possible. This means you will have every opportunity to ask questions no matter if they are about your gun, self-defense, or anything in between.
4. Get relevant education
Sometimes it can be challenging to get the education you are looking for when it is not catered to you. In a women-only firearms training program, you never have to worry about if the education in class will be relevant. You will always get the best education and shooting experiences that are developed with women in mind.
5. Make the best of friends
An additional benefit of women's gun safety training is meeting like-minded individuals. You will be surrounded by other women who share the same firearm goals as you. Meet shooting buddies who are going to lift you up, cheer you on, and support you as you learn to become a more knowledgeable shooter.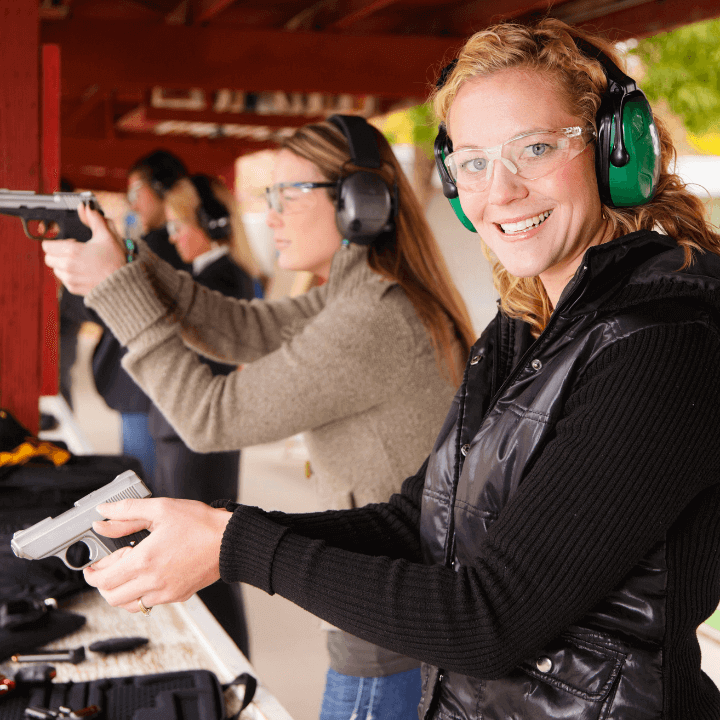 Get the Best Women's Gun Safety Training With Colorado Handgun Safety
Gun safety training classes are an essential part of being a responsible gun owner. Regardless of how long you have owned guns, all shooters want to learn and improve their skills. At the same time, you want to do this in the most comfortable environment. Women's gun safety training is a great way for women looking to hone their skills. Plus, these classes offer incredible benefits, like relevant education, the ability to ask more questions, and a welcoming environment with like-minded women.
At Colorado Handgun Safety, we are your go-to firearm safety training center in Colorado. We have helped to develop countless confident shooters. No matter your skill level, our friendly instructors are here to help you become a better shooter and a more responsible gun owner. If you have any questions about our classes, or if you are ready to enroll in our ladies-only class, contact Colorado Handgun Safety!