How To Prepare For Your First Concealed Carry Class
Different states refer to concealed carry permits using other names: Concealed Handgun License, Concealed Carry License, Concealed Weapons License, License T0 Carry, and Concealed Carry Weapon. Even though they're different names, having a permit for one of these means you are legally allowed to carry a concealed handgun on your person in public.
If you want to obtain a CCW permit, the first step is passing a concealed carry course. Taking a concealed carry course is the perfect way to learn how to properly and safely carry a concealed weapon. A concealed carry course will help you build a strong foundation for handgun safety and handgun laws. You'll obtain all of the knowledge you need to become a responsible handgun owner, from which holster is best for you to how to clean your pistol correctly.
At Colorado Handgun Safety, our priority is creating welcoming, non-judgmental classes for shooters of all levels. So, even if you're a first-time shooter, our concealed carry course will provide you with the one-on-one guidance you need to become confident in your skills. You'll learn all the tools you need to pass your test and obtain your CCW permit by the end of the course. So, keep reading this article to learn how to expertly prepare for your next concealed carry class!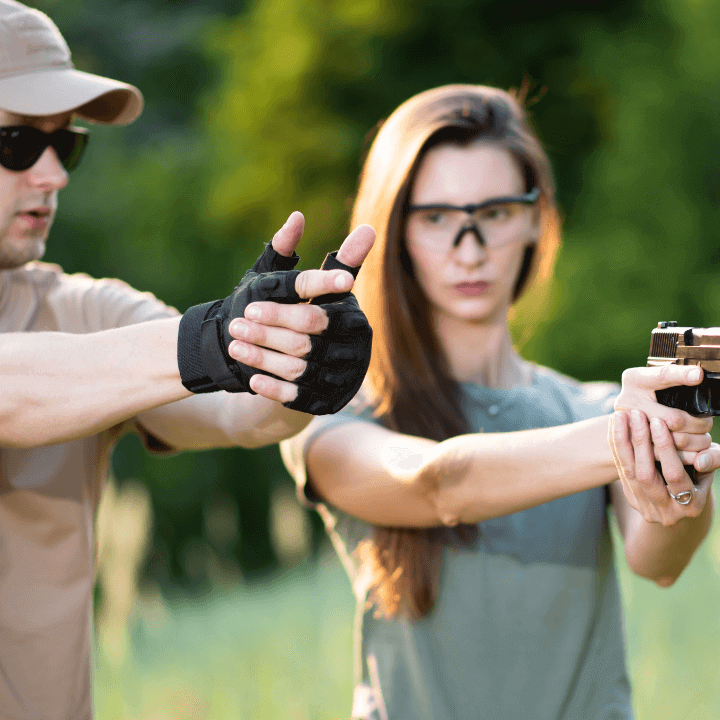 Colorado Concealed Carry Class Requirements
In Colorado, those with valid CCW permits are legally allowed to carry concealed firearms. If you have a valid permit, you can also carry a concealed gun in the 33 states with Colorado concealed carry reciprocity. You must meet a few requirements to be eligible for a concealed carry weapons permit.
You must be a legal resident of Colorado, or a member of your immediate family must be on permanent duty and stationed in Colorado.

Must be at least 21 years old.

Must be eligible to possess a firearm under state and federal law.

You do not habitually use alcohol to the point where it affects your abilities.

You do not have an addiction to controlled substances, as defined by federal law.

There is not a temporary or permanent protection order filed against you at the time of your application.

You must demonstrate competence with a handgun. Proving handgun competence can be done in several ways:

You're currently in the military.

You took part in organized shooting competitions.

At the time of your application, you're a certified firearms instructor.

The U.S. Armed Forces honorably discharged you within three years of submitting your CCW application.

The U.S. Armed Forces honorably discharged you, and you can prove that you obtained pistol qualifications during your time serving. However, your qualifications cannot precede more than 10 years from the time of your application submission.

You retired from a Colorado law enforcement agency and obtained pistol qualifications within the 10 years preceding your application submission.

You have a training certificate showing that you successfully passed a firearm safety course within 10 years preceding your application submission.
Remember, if you meet all of these requirements, the sheriff still has the right to deny you a concealed carry permit if he has a reasonable belief that you could be a danger to yourself or others.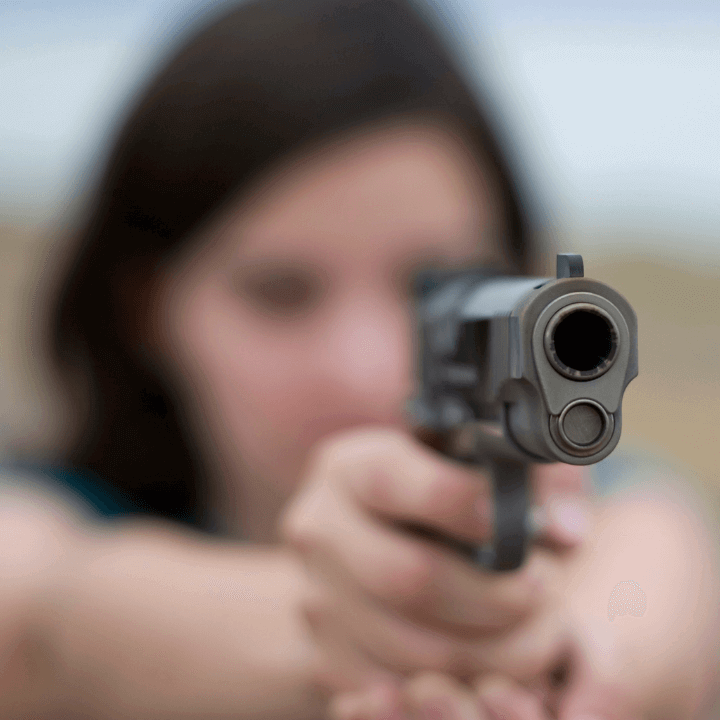 What Do You Learn In A Concealed Carry Class?
By enrolling in a concealed carry course, you'll learn standard firearm safety, how to store your ammunition and firearm, using deadly force, and Colorado firearm laws. Concealed carry classes cover a wide range of topics, including:
How to safely load and unload your handgun

Proper handgun maintenance

Transporting and storing your firearm

Colorado concealed carry laws

Colorado concealed carry reciprocity

Techniques to improve your aim and shooting stance
What Should I Bring To A Concealed Carry Class?
While concealed carry classes may vary slightly, you can prepare for success by bringing the following equipment, regardless of what class you attend.
Eye And Ear Protection

If you're planning on carrying a concealed handgun, you're most likely also planning to practice at the shooting range often. Because of this, it's crucial to invest in high-quality hearing protection and eye protection. High-quality protection could be anything from custom-fitted earplugs to ballistic-rated eyewear.

Proper Shooting Clothing

Part of being a responsible handgun owner is wearing appropriate clothes. While shooting, you need to wear closed-toe shoes, pants with a belt that holds your holster comfortably, and a shirt with sleeves. While at the shooting range or attending your concealed carry permit class, it's best to wear the clothes you're going to wear while carrying your concealed firearm so that you can get used to how your clothes and equipment will feel outside of class.

Holster

If you don't have a holster yet, wait until after your concealed carry class to buy one. In the course, you'll learn about different holsters and the different ways to carry a concealed gun. Then, once you've tried out the various holsters available, you can decide which kind works best for you.

Handgun

Not every concealed carry class requires its students to bring firearms, so make sure to ask your instructor if you need to bring one or not before you go out and purchase a handgun. If you need to bring your handgun, remember to keep it unloaded and keep the cylinder empty. Most instructors will examine your gun to ensure it's unloaded before you step foot into the classroom. If you have magazines for your gun, keep them separated and in a secure case until needed.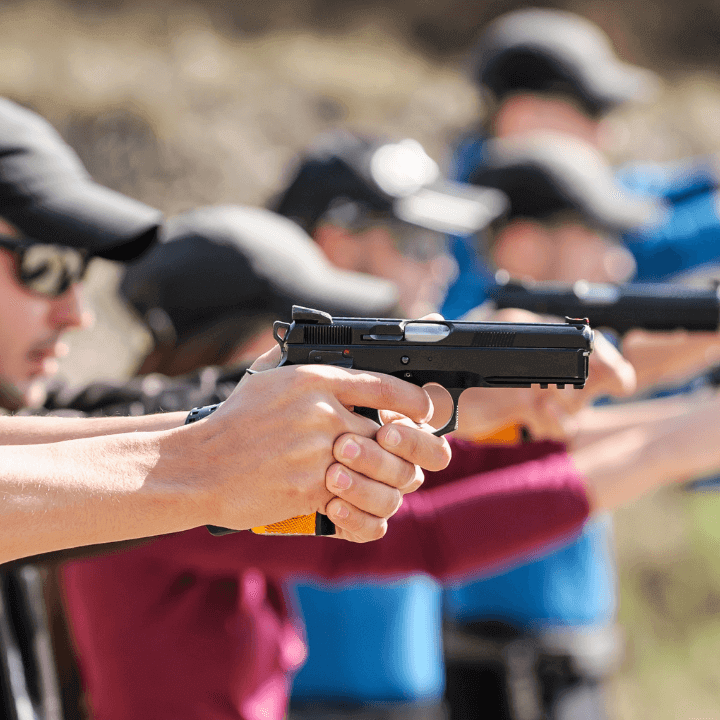 Choosing Your Gear
A Concealed Carry Gun
If you have yet to choose which kind of pistol you want to conceal carry, it's always helpful to try out some different kinds before purchasing one. It would be best to visit a shooting range where you can rent various types of firearms and see how each one feels when you shoot. You want to invest in gear that makes you feel confident and reliable, including your gun! You can always ask your instructor for gear recommendations and read handgun articles to get advice on which handgun would be best for you.
Self-Defense Ammunition
It's best to use hollow-point ammunition when you have a handgun for self-defense purposes. When you shoot hollow-point rounds, they expand upon impact and don't pass through the target. So, using this type of ammunition means that you won't accidentally hit anything or injure someone behind your target.
Holster
As a concealed carry permit holder, one of the most critical pieces of gear you'll choose is your holster. Holsters allow you to conceal your weapon while carrying it comfortably on your person. Make sure to test out different holsters to find one that's comfortable for you. Some people even invest in various holsters to have options when wearing different clothing. For example, different holsters give you the freedom to carry a concealed weapon on your waistband, over your shoulders, in your pocket, on your back, on your hip, on your ankle, around your belly, or under your pants leg.
How Long Is A Concealed Carry Class?
Depending on where you complete your CCW course, the length of the class will vary. For example, one course might be four hours while another spans over two days. Please make sure you speak with your course instructor and ask them how long the course will be.
How Much Does A Concealed Carry Class Cost?
Again, the price of your CCW class depends entirely on which handgun safety center you attend. Therefore, it's essential to speak with your potential class instructor and make sure you're aware of all of the costs associated with the class so that you're not surprised by any future charges.
When Does A CCW Training Certificate Expire?
In Colorado, the training certificate you receive for completing your CCW permit course is valid for 10 years. After 10 years, you'll have to complete the class again and receive a new certificate to apply for a concealed carry permit.
Concealed Carry Drills
It would help if you practiced some drills to get as comfortable as possible with carrying a concealed firearm and put all of the education you gathered in your concealed carry class to use. To prepare for your CCW drills, you should have the gun you plan on carrying, your holster, and a basic firearm cleaning kit. You should also invest in a home firearm storage system to hold your handgun and ammunition when you aren't carrying or practicing. Some of the drills you should practice include:
Clearing Your Handgun

As a handgun user, clearing your firearm is an essential skill you'll need to learn. The process of clearing your gun will vary depending on what type of gun you have, so make sure to work with an experienced handgun safety instructor to learn how to clear your gun safely.

Field Strip Your Handgun And Clean It

Once you've nailed down the process of safely clearing your handgun, you should practice field stripping it. Learning how to field strip your pistol and adequately clean it in between rounds will ensure that your gun is properly maintained and will help you better understand the inner mechanisms of your gun.

Practice Dry Fire Exercises

A dry fire exercise consists of unloading your weapon and making sure the chamber is clear, cocking the hammer (if applicable to your type of firearm), pointing the gun at a target, and pulling the trigger. This exercise will help you practice your aim and be comfortable implementing

basic firearm safety rules

. Dry fire exercises will also help you create muscle memory by holding, aiming, and firing your handgun.

Practice Exam Questions

While it's vital to practice hands-on handgun exercises, preparing for the written portion of your CCW permit test is equally important. Most concealed carry classes will require you to pass a written test before giving you a certificate of completion. If your CCW course doesn't have practice exams for you, find some elsewhere that cover topics such as handgun laws in your state, concealed carry safety tips, and differences in firearm regulations from your state to another.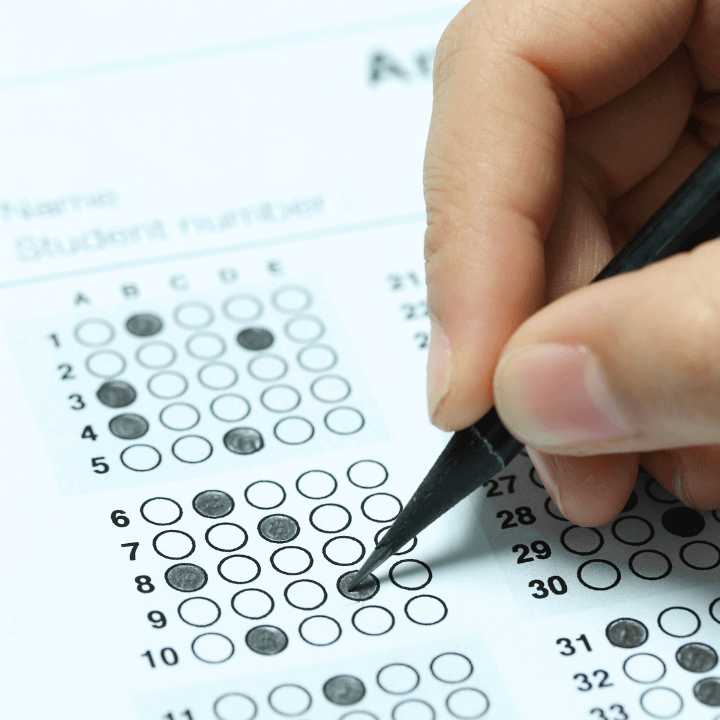 What Happens After A Concealed Carry Class?
Upon completing a concealed carry course, your handgun safety instructor will give you a certificate of completion. You'll need to bring this certificate to the sheriff's office when applying for your CCW permit. Remember, the permit you receive after completing a concealed carry course expires after 10 years. So after that, you'll need to complete another concealed carry course and receive a new certificate of completion to apply for your permit.
Prepare For Your Concealed Carry Permit Test With Colorado Handgun Safety
Whether this will be your first CCW permit class or your fifth, our handgun safety instructors will thoroughly prepare you and help you become a responsible CCW permit holder. The training you'll receive in our concealed carry permit classes is unparalleled, from teaching you about Colorado handgun laws to informing you about different self-defense tips. In a concealed carry class, a Colorado Handgun Safety instructor will guide you in both the class portion and range portion of the course and make sure you have the knowledge and tools you need to pass your CCW permit test. To receive some of the best training Colorado's Front Range has to offer, enroll in a concealed carry course today!