From moving to regular travel, there are various situations where you may need to carry a gun in your car. But does that mean you can do so legally? The answer depends on a few different factors, including where you live and where you're driving to.
At Colorado Handgun Safety, education is one of our core values. Part of being a responsible gun owner is knowing the rules and laws in Colorado so you can keep yourself and others safe. We'll go over whether or not you can carry a gun in your car in Colorado, what laws you need to be aware of, and other travel-related gun questions you may have.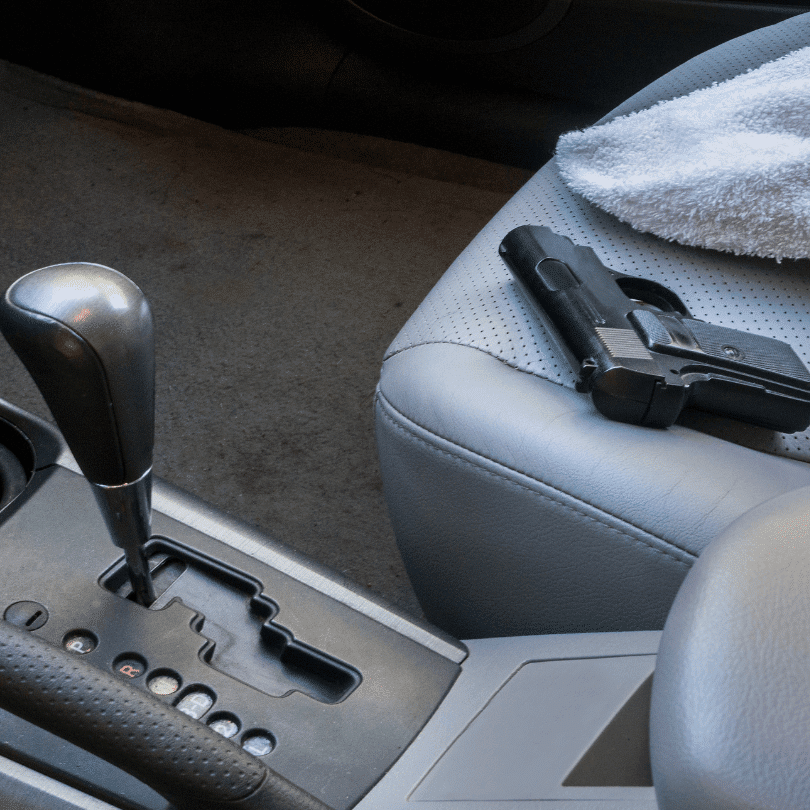 Colorado Firearm Laws and Vehicles
According to the Colorado Department of Public Safety, you can openly carry a firearm in a private vehicle to protect another person or property, regardless of a permit. However, it is unlawful to have guns, other than pistols or revolvers, in or on any motor vehicle unless the chambers are unloaded. Are you traveling to another state? Check out this updated reciprocity list to see if the laws in Colorado carry over. Colorado shares reciprocity with 33 other states, so hopefully, you're in the clear!
Carrying a Gun To a Hotel
So, you're traveling with your gun and staying in a hotel. Can you bring it inside? If you have a CCW or are staying at a hotel in a permitless carry state, it's best to ask the hotel beforehand, as different hotels can have varying policies. If they allow guns, make sure you bring yours in unloaded. You can store it in a hotel safe or locked in your vehicle. Be aware of theft and consider taking it out of your room when you're going out.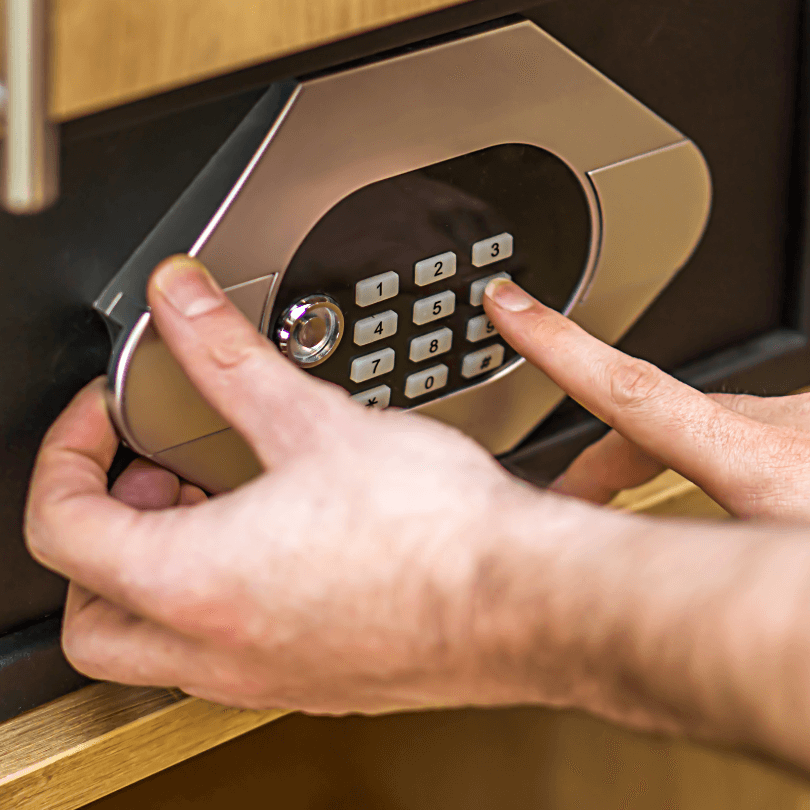 How To Drive Safely With a Firearm
If you want to carry a gun in your car, it's vital to keep it secure but also easily accessible. It's a difficult challenge to achieve! Fortunately, there are many ways to drive safely with a firearm but still have it in close reach if necessary. We suggest:
Avoiding the glove compartment
Glove compartments are great for storing many things, just not guns! It doesn't take a lot of strength to pry open a glove compartment or console, even if they have locks. It's better to play it safe and invest in better security.
Investing in secure, temporary storage
Certain lockable gun cases or boxes are designed specifically for car use. There are many models to choose from, and they come in various price ranges, so you can find the perfect one to meet your needs.
But do these lockable cases still give you easy access to your firearm if necessary? Yes, they do! Most lockable cases are designed for fast access while preventing unauthorized access. It's the best of both worlds. There are also holsters for the car that can be excellent options.
Not advertising it
While it may be tempting to slap a cool bumper sticker on your car about owning or liking firearms, it's best not to. You don't want to advertise to potential thieves that they could score. Also, only keep your gun in the car when it's necessary. Once you're home, you should take it out to minimize theft. It will take more than a few locks to deter a potential thief, so it's better to be safe than sorry.
Becoming a gun safety expert
Before you bring a firearm into your vehicle, take note of the muzzle direction. If you're traveling with your gun for hunting purposes or just used it on the range, unload it before putting it back in your car. Be careful, and don't be afraid to double-check that it's unloaded and secure before you leave. Make sure your firearm isn't accessible to children or pets, and always be aware that you're in the confined space of a vehicle. If your firearm discharges, things could get bad fast.
Reaching out to Colorado Handgun Safety
Colorado Handgun Safety offers comprehensive classes on concealed carry permits, firearms safety training, shotgun and rifle courses, and more. Whether you're a beginner or an experienced gun owner, we highly recommend educating yourself and taking refresher courses. There's no such thing as learning too much about gun safety.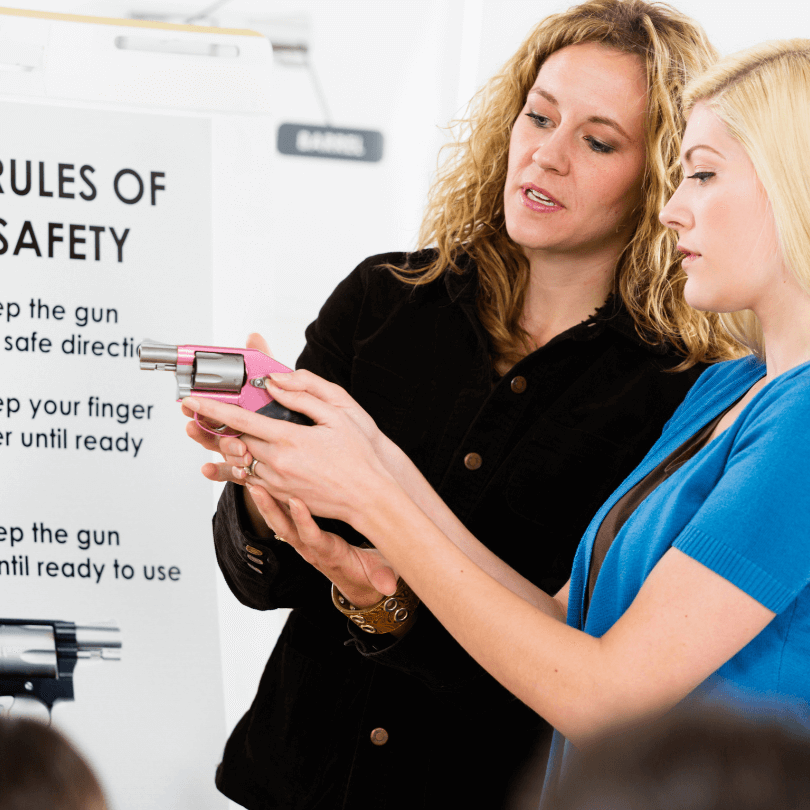 Colorado Handgun Safety Is Here to Answer Your Questions
So, you can carry a gun in your car, but doing so safely is of the utmost importance. Having a firearm in any confined space presents risks, and securing your weapon while on the road is necessary. Plus, you must follow all state laws, especially if traveling to other states. It's a lot of information to remember, but Colorado Handgun Safety and our team of firearm experts are here to help answer your questions. We know that education can make all the difference.
For more information on our in-depth gun safety and training classes or to ask us questions about how to carry your firearm in your vehicle or obtain your CCW, contact us today. We look forward to meeting with you.